You are here
Back to top
Tuscaloosa Stories (Hardcover)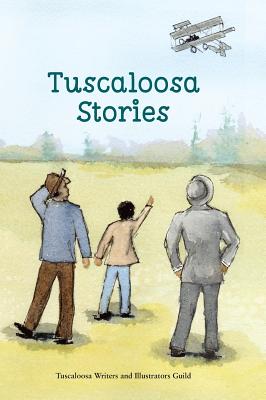 $21.99
Usually Ships in 1-5 Days
Description
---
Tuscaloosa Stories is a compilation of short tales about the challenges and excitement of living in a thriving Southern city. The stories cover recent history and stretch back to the earliest Native American settlers in the area. Find yourself on the fifty-yard line of an Alabama Crimson Tide football game, and hold your breath at the danger a tugboat faces as it ploughs the frozen depths of the Black Warrior River to make a daring rescue. These stories appeal to young readers as well as adults.
Shopping Tips
The product information appearing here comes from our primary distributor, who helps power this portion of our website. Items appearing here do not indicate what is currently in-stock at Ernest & Hadley Books. Please call ahead if you would like to see if it is currently in store: (205) 632-5331 or click here.
If your item states "Usually Ships in 1-5 Days" to the right of the book cover, you are good to go! If you select In-Store Pickup, we will let you know as soon as your item(s) are available, usually 1-5 business days. If you have opted to ship your item(s), we will let you know as soon it has shipped from our store or directly from the warehouse.
If your item states "Hard to Find" or "Special Order," it is likely not available. Our distrubutor keeps it listed as a record, but it's code for "not in stock." That being said, there is a possibility we have it in Used condition. Just ask!
Please visit our Help/FAQs page for more helpful tips. Thank you for visiting Ernest & Hadley Booksellers - happy reading!