You are here
Back to top
HANDBOOK OF ALABAMA'S PREHISTORIC INDIANS AND ARTIFACTS (2nd Ed.) (Paperback)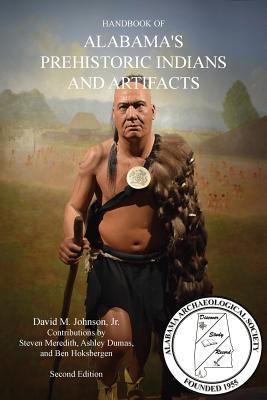 $62.28

Usually Ships in 1-5 Days
Description
---
This comprehensive guide is an archaeological ambassador, bridging the interests and needs of amateurs, students, and professionals and assisting in their valuable efforts to discover and preserve Alabama's archaeological resources. Alabama's diverse projectile points and other artifact types get concise and thorough treatment in this paramount book, as each example is eloquently brought to life with full scale photos, geographic distribution charts, and descriptions. While interesting to the collector, this work is grounded in archaeological theory and method. Archaeological site protection is critical and this work will help instill this value in a wider audience.
Shopping Tips & Updates
COVID-19 UPDATE (July 31, 2021)
1. We are following CDC guidelines for in-person shopping. Our staff is fully vaccinated, but with Delta surging and Alabama's vaccination rate the national caboose, masks are required to enter. We are still offering curbside pickup if you prefer. Pay ahead online, select "in-store pickup," and when you receive notification that your order is ready, simply call from the 7th Street entrance: (205) 632-5331.
2. Please anticipate 3-5 business days for in-store pickup. We will let you know of any further delays, but if you need an item right away please call to see if it is in stock: (205) 632-5331.
3. Have questions about what it's like to get the vaccine? We're happy to discuss our experiences!
~~~~~~~~~~~~~~~~~~~~~~~~~~~~~~~~~~~~~~~~~~~~~
Items appearing here do not necessarily indicate what is currently in stock at Ernest & Hadley Books. The product information displayed are records of books that have been, are, or will be available.
Please call ahead if you would like to see if it is currently in-stock: (205) 632-5331, OR use this as your guide: click here
Please visit our Help/FAQs page for more helpful tips, or Important Terms & Conditions for how to use a gift card and other pertinent details about your order.
Any other questions, just ask! Happy browsing ~ Happy reading!