You are here
Back to top
Some Go Home: A Novel (Hardcover)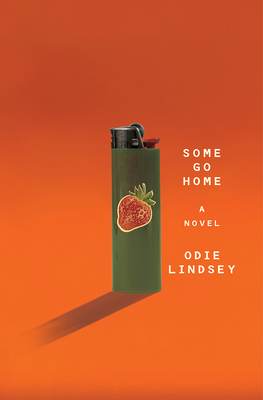 $26.95

Usually Ships in 1-5 Days
Description
---
Winner of the 2021 Mississippi Institute of Arts and Letters Award for Fiction



A searing debut novel that follows three generations—fractured by murder, seeking redemption—in fictional Pitchlynn, Mississippi.
An Iraq War veteran turned small-town homemaker, Colleen works hard to keep her deployment behind her—until pregnancy brings her buried trauma to the surface. She hides her mounting anxiety from her husband, Derby, who is in turn preoccupied with the retrial of his father, Hare Hobbs, for a decades-old, civil rights–era murder. Colleen and Derby's community, including the descendants of the murder victim, still grapple with the fallout; corrections officer Doc and his wife, Jessica, have built their life in the shadow of this violent act.
As a media frenzy builds, questions of Hare's guilt—and of the townsfolks' potential complicity in the crime—only magnify the ever-present tensions of class and race, tied always to the land and who can call it their own. At the center of these lingering questions is Wallis House, an antebellum estate that has recently passed to new hands. A brick-and-mortar representation of a town trying to erase its past, Wallis House is both the jewel of a gentrifying 2010s Pitchlynn, and the scene of the 1964 murder itself. When fresh violence erupts on the property grounds, the battle between old Pitchlynn and new, between memorial site and moving on, forces a reckoning and irreparable loss.
Some Go Home twists together personal and collective history, binding north Mississippi to northside Chicago, in a richly textured, explosive depiction of both the American South and our larger cultural legacy.
About the Author
---
Odie Lindsey is the author of We Come to Our Senses: Stories. He received an NEA Fellowship for combat veterans and is writer-in-residence at Vanderbilt University's Center for Medicine, Health, and Society. He lives in Nashville, Tennessee.
Praise For…
---
Lindsey's incandescent debut novel captures a riveting slice of life from the deep South…In dazzling prose, the author lassos complex subjects with acuity, from the legacy of racism in Mississippi to internecine class wars, the horror of combat, and the joy and terror of becoming a mother. This is a consummate portrait of human fragility and grim determination.
— Publishers Weekly (starred review)

Some Go Home is an extraordinary novel. It is lived-in in its particulars, told in energetic and evocative prose, and has as much insight into the peculiar ways the past informs the present as any book you're likely to encounter this year. But more than that, Odie Lindsey seems to have a notion about what all that might mean for where we're headed…in a world as strange as ours in a time as strange as this.

— Kevin Powers, National Book Award finalist and author of The Yellow Birds

Some Go Home reckons with blood ties, buried secrets, and the poisons of possession, reminding us that race and class sit inside each other, in permanent headlock. This is staccato realism; these sentences pop in the mouth like blackberries…To make fiction you need truth, and Lindsey offers it here in crystalline quantity.

— Katy Simpson Smith, author of The Everlasting

Some Go Home has the grit, power, and soul of Janis Joplin and the hardscrabble depth of Johnny Cash. Odie Lindsey brings Pitchlynn and north Mississippi to life better than anybody's business—you will recognize the landscape, the language, and the people as real…Some Go Home will have a long and happy life in the American mind. This novel is nothing short of thrilling.

— Randall Kenan, author of Let the Dead Bury Their Dead

Some Go Home is both timely and timeless, its prose crackling and sparkling with energy and humor and characters who by the end are as real as the people next door. Terrific, just plain terrific.

— Tom Franklin, New York Times best-selling author of Crooked Letter, Crooked Letter

Every page of Some Go Home blooms with verdant, undeniable, heart-lifting life. A truly welcome addition to the literature of the New American South.

— Margaret Renkl, author of Late Migrations
Shopping Tips & Updates
COVID-19 UPDATE (July 31, 2021)
1. We are following CDC guidelines for in-person shopping. Our staff is fully vaccinated, but with Delta surging and Alabama's vaccination rate the national caboose, masks are required to enter. We are still offering curbside pickup if you prefer. Pay ahead online, select "in-store pickup," and when you receive notification that your order is ready, simply call from the 7th Street entrance: (205) 632-5331.
2. Please anticipate 3-5 business days for in-store pickup. We will let you know of any further delays, but if you need an item right away please call to see if it is in stock: (205) 632-5331.
3. Have questions about what it's like to get the vaccine? We're happy to discuss our experiences!
~~~~~~~~~~~~~~~~~~~~~~~~~~~~~~~~~~~~~~~~~~~~~
Items appearing here do not necessarily indicate what is currently in stock at Ernest & Hadley Books. The product information displayed are records of books that have been, are, or will be available.
Please call ahead if you would like to see if it is currently in-stock: (205) 632-5331, OR use this as your guide: click here
Please visit our Help/FAQs page for more helpful tips, or Important Terms & Conditions for how to use a gift card and other pertinent details about your order.
Any other questions, just ask! Happy browsing ~ Happy reading!